(312) 217-0731
Downtown Chicago
Mistress of The Game Introduces the Ultimate Thought Reform Program for Submissive Males

The tactics of my thought reform program are organized to destabilize a submissive sense of self by having him drastically reinterpret his fantasy life, radically alter his view of self, accept a new version of reality and causality as prescribed by me, thereby being turned into a deployable agent of the Goddess.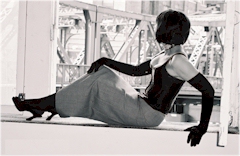 The following activities can be applied in light to very liberal doses, separately or in conjunction with other Consentual activities.
Hypnotic Induced Trance C.H.T.
Exquisite Role Play
Intricate Bondage: individually or with a female submissive. Rope, Leather, and Straight Jacket
Spanking ( OTK ) or numerous other positions, mild to heavy
Humiliation: Private or Public
Forced Feminization
Cross Dressing
Total Makeovers
Caning
Foot Worship
Bastinado
Behavior Modification
Sensory Deprivation
Whippings
Tickling in Bondage
Gags, Blindfolds
Mummification
Elaborate Kidnappings
Tasteful Outdoor Play
Fetish Club Play
Many other non prostitution related Fetishes and Fantasies.